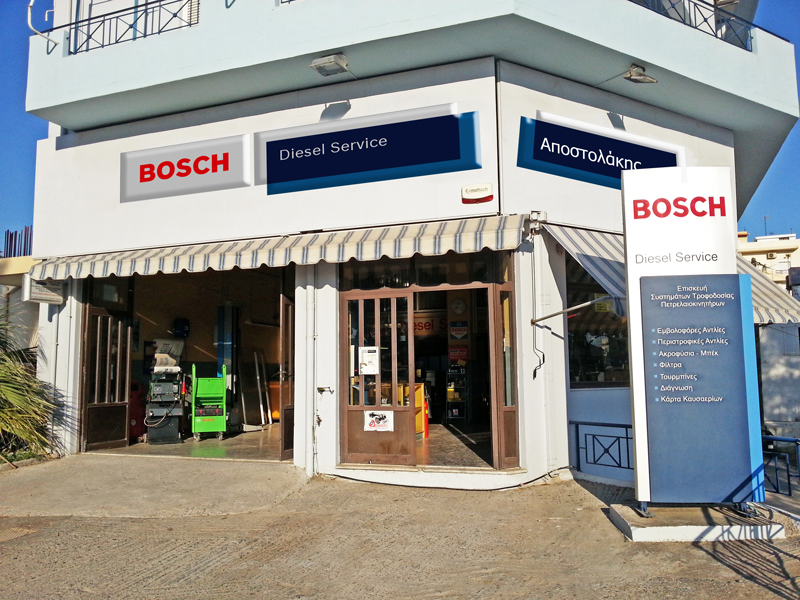 The company started its activities in 1980, offering high quality services in the oil supply systems from small economical cars to heavy duty (commercial, agricultural machinery, earth-moving machinery up oil vessels).
In recent years the vehicles and spray diesel engines are becoming more and more popular. However, the diagnostic and repair methods for diesel systems are complex. The repair of diesel components requires high-quality control equipment, special tools, and above all the accuracy and the mastery of technical systems diesel exidanikeymenwn. As a unique workshop BOSCH DIESEL SERVICE in Crete, we are especially prepared for the diagnosis, repair and replacement of diesel components. In consequence, we are the ideal partner for any conventional diesel system, regardless of manufacturer and type.
As BOSCH DIESEL SERVICE crew, we belong in the BOSCH global network crews, the leader of providing modern diesel technology. Thanks to its long experience and expertise gained with sustainable development and the first equipment, BOSCH is the world champion in diesel systems.